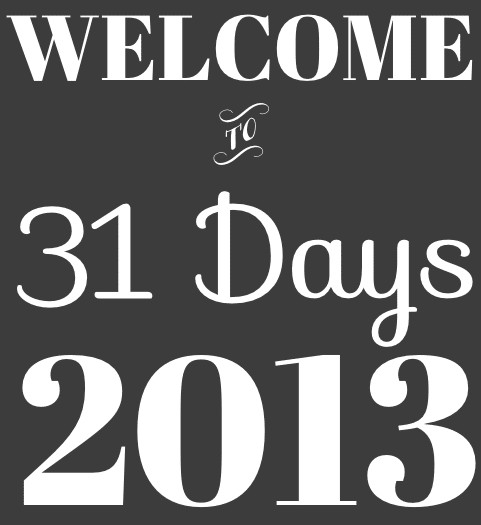 Last year, I tried
The Nester's 31 Day Challenge
with some success. I managed to blog
most
of the days which I consider a real accomplishment. I decided to join up again this year and writing every day in October about something I know well - being a 20-something.
My recent post,
For The 20 Somethings,
turned out to be pretty popular and so I decided why not talk about that very topic for the next 31 days? I have topics planned on everything from the expectations and reality of being a 20 something college grad, dating, budgeting, the list goes on.
The real trick here? If I manage to get all of the posts up in a timely fashion. Stay tuned for that...
Since I'm going to be writing about life as a 20 something for the next 31 days, I'll start with a few facts about me and why this topic is something I can speak on:
- I'm a 20-something. A 27 year old, to be exact.
- I'm a college graduate.
- I'm figuring out the whole 'career' thing.
- I'm single.
- I hate dating. (Sort of).
- I want to change the world.
I'm always up for suggestions too - anything any of you 20 Somethings hope shoes up here this month?
(I should go make a 31 Days Button now...)
Happy Tuesday, y'all!